Sat4DI Devices can be added quickly from your cellphone using the Object Administration portion of the Administration Menu.  This feature will have to be enabled via eLynx support prior to the first device and all subsequent devices will not require contacting support.
Adding a New Sat4DI
From the Main Menu, select Administration.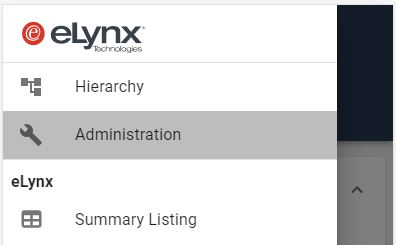 Within the Administration Menu select, Add/Remove Devices in Object Administration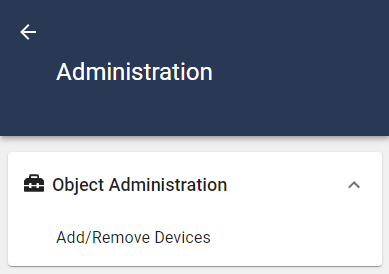 Next, select the

in the upper right corner to create a new device.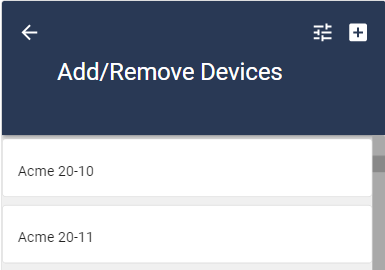 Select Create Sat4DI Device from the Device Templates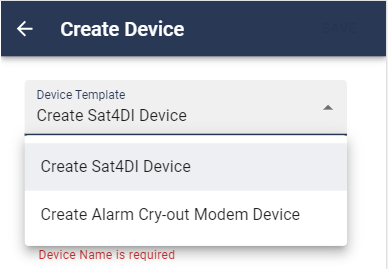 Enter the following data:
Device Name - must be unique to the system.
IMEI - This number can be found on the device itself and will need to be entered here.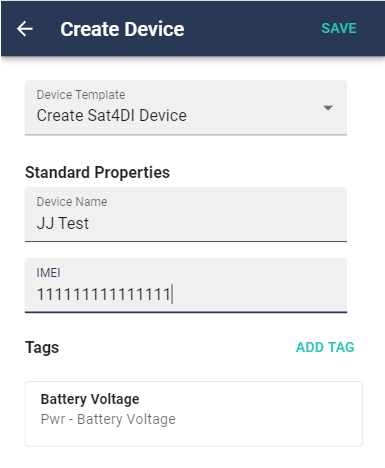 Once the Device Name and IMEI has been entered, add tags/inputs to the device by selecting ADD TAG. (Note: the template already has a Battery Voltage Tag configured)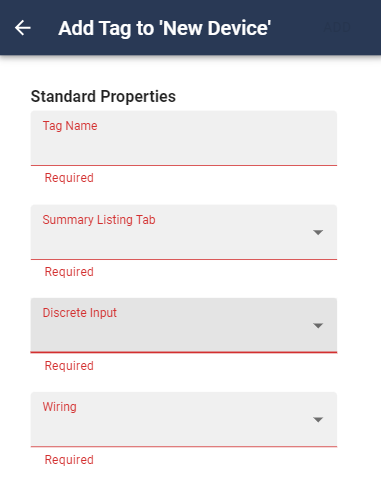 To add a tag to the new device, enter the following information:
Tag Name: Enter a short description of the item.
(For example: Pump/Power Fail, High Tank Level, Comm Box Alarm)
Summary Listing Tab: Select the tab to display the tag data on the Summary Listing Screen.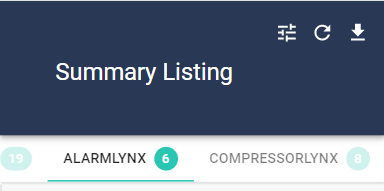 Discrete Input: Select the input that the item/tag will be connected to.
Wiring: Is the switch normally open or normally closed?
Once all of the data for the new Tag or discrete input has been entered, select ADD in the upper right corner of the screen to add the tag/input.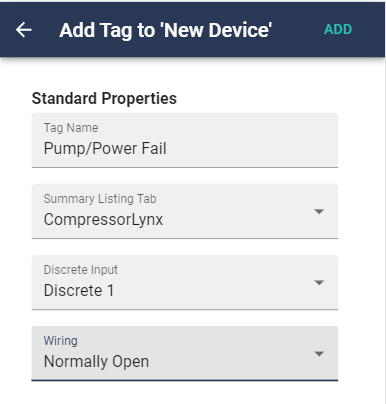 Note that the additional tag is now shown below.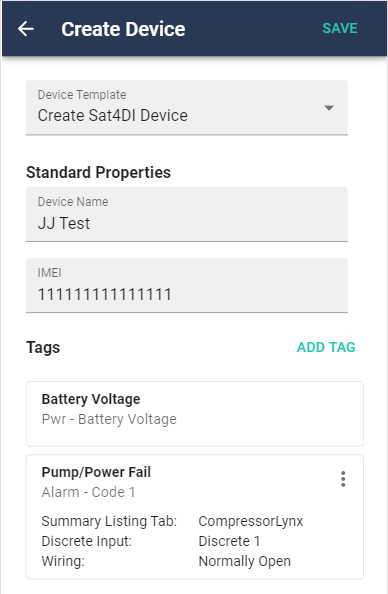 If another Tag/Device input needs to be entered select ADD TAG and follow the same steps. 
If no other Tag/Device input needs to be entered, select SAVE.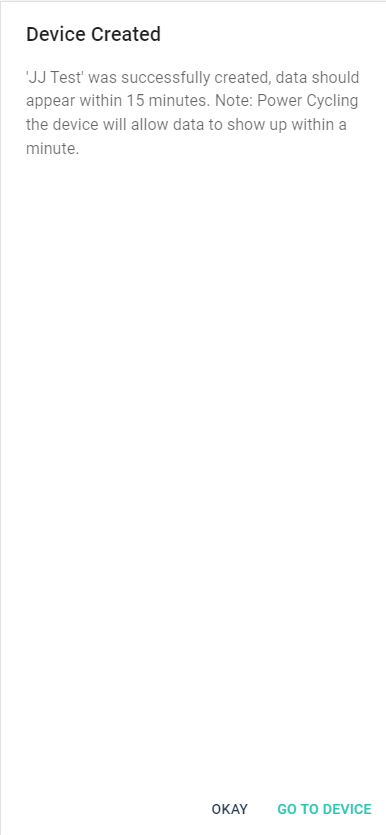 Once saved, the device will start communicating within 15 minutes, if you wish to shorten this time, you can power cycle the device to have it show up within a minute. 
Selecting OKAY navigates to the Object Administration landing page.
Selecting GO TO DEVICE navigates to the newly created Device.