We've recently added a new feature to our Graphing tool called Quick Graph. Quick Graph allows you to plot data values you want to see on a Device or group of Devices, using a default set of options. The Quick Graph button can be found next to the Graph drop-down on the Device Graph screen:

The Quick Graph button will bring up a menu that allows you to quickly select the data values you want to plot on your Graph: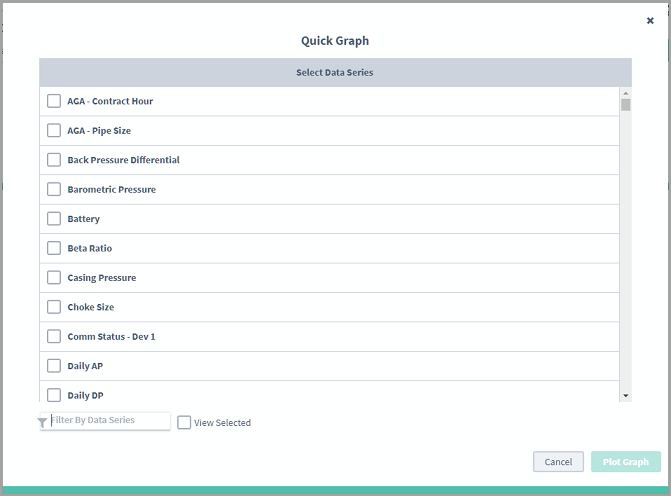 You can use the filter at the bottom of the list to narrow down the list of data values. In the example below, we have entered "Pressure". Notice the scroll bar now indicates the list of displayed data values is much shorter: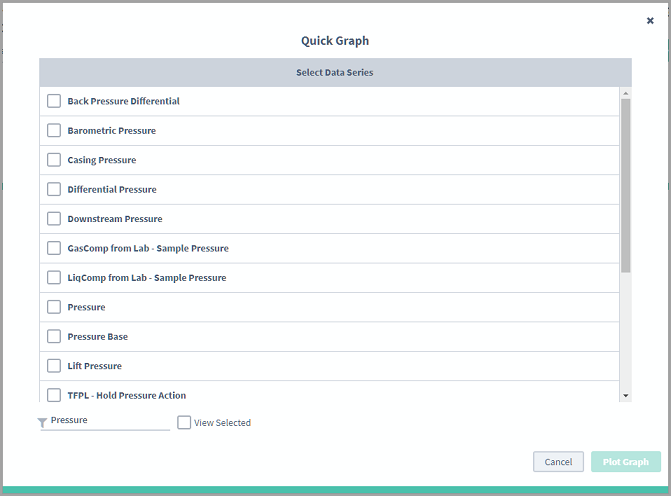 With the list of data values more focused, we were able to quickly select Casing Pressure, Pressure, and Tubing Pressure from the list. You can also use the "View Selected" checkbox to display only the data values you've chosen: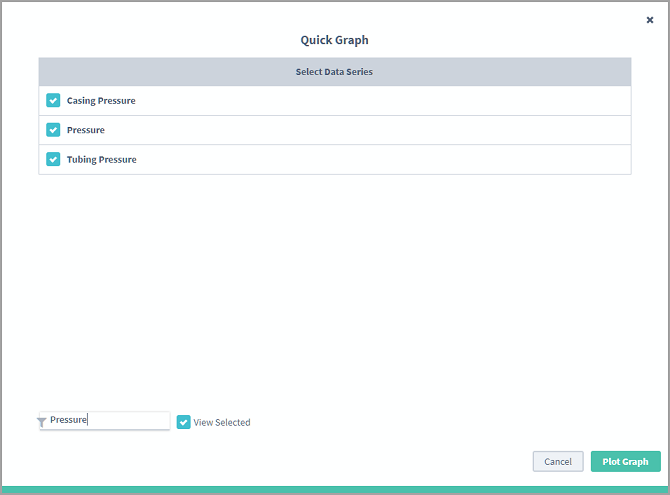 Now that we've selected at least one data value from the list, the "Plot Graph" button has become active at the bottom right. Clicking this button will return to the Device Graph screen and plot the values we've selected: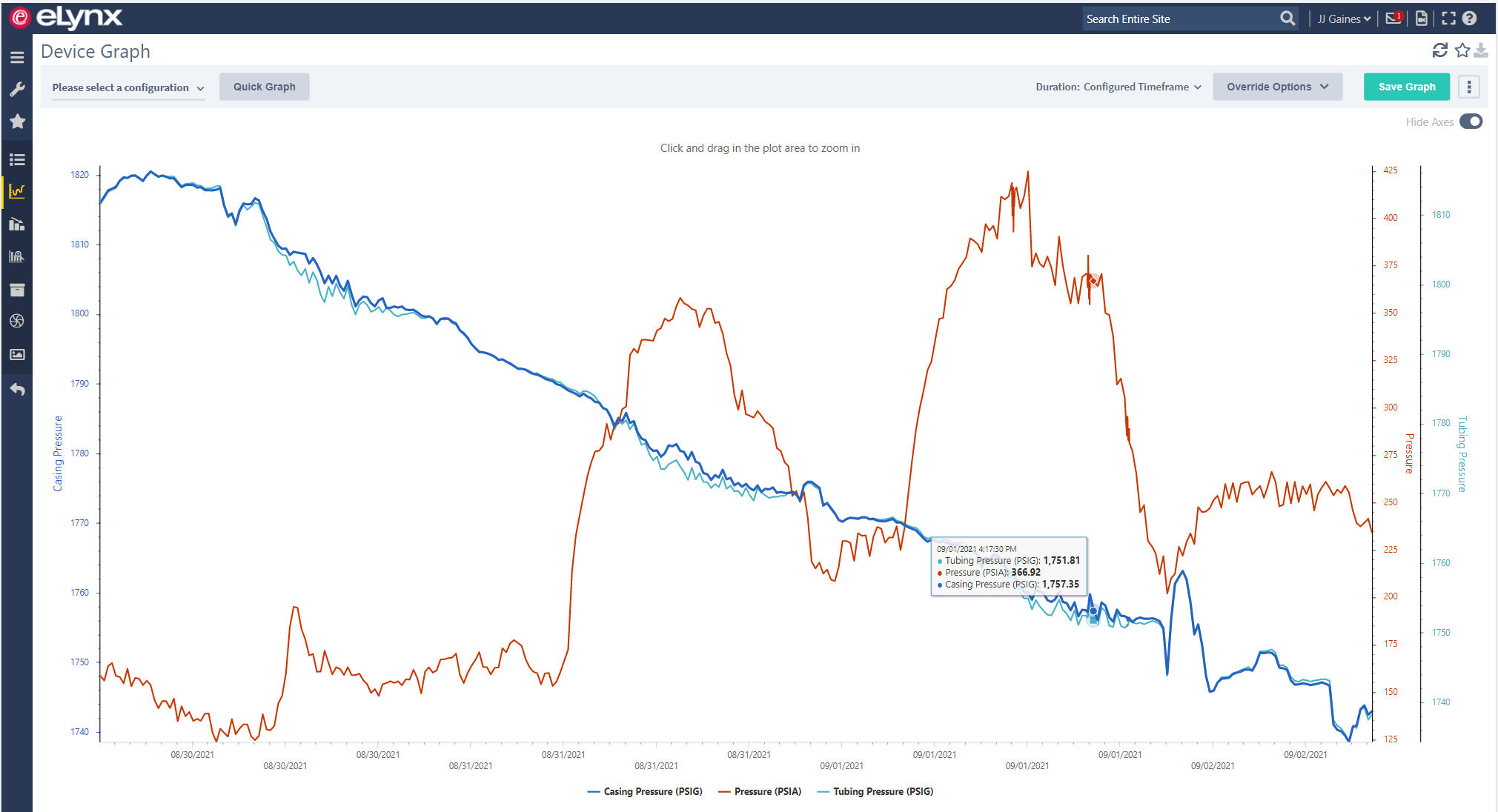 Clicking the Quick Graph button will bring back the menu, allowing you to change the data values you've selected and re-plot the Graph. We will soon be adding an option to save the Quick Graph, which will then allow you to dig in and edit all the available display options.
The above example was based on a single Device, but this same functionality is available in Group Graph. Selecting Quick Graph at the Group level will give you a different version of the menu that allows you to select both Devices and Data Values: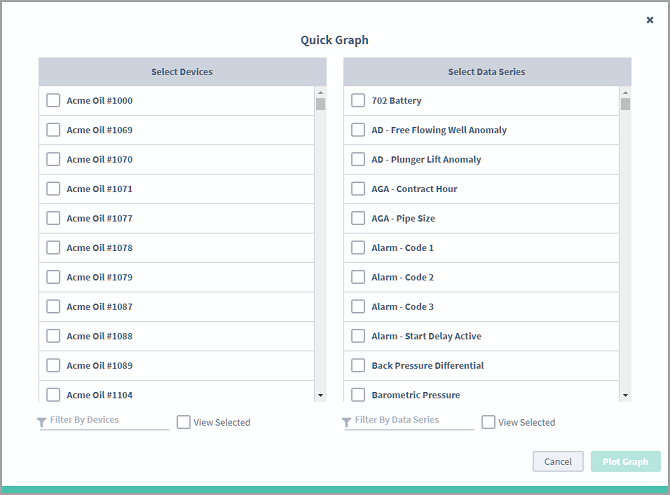 In this example, we've selected the same three Pressure data values as before, and three Devices we want to view: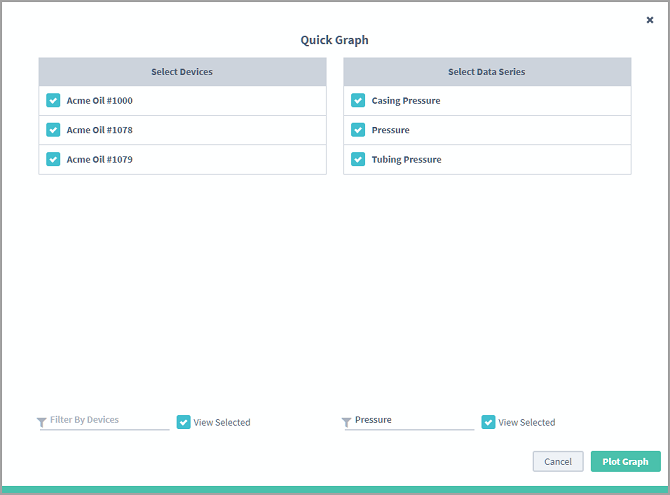 The Plot will now display all nine data values so they can be compared against each other on the same graph: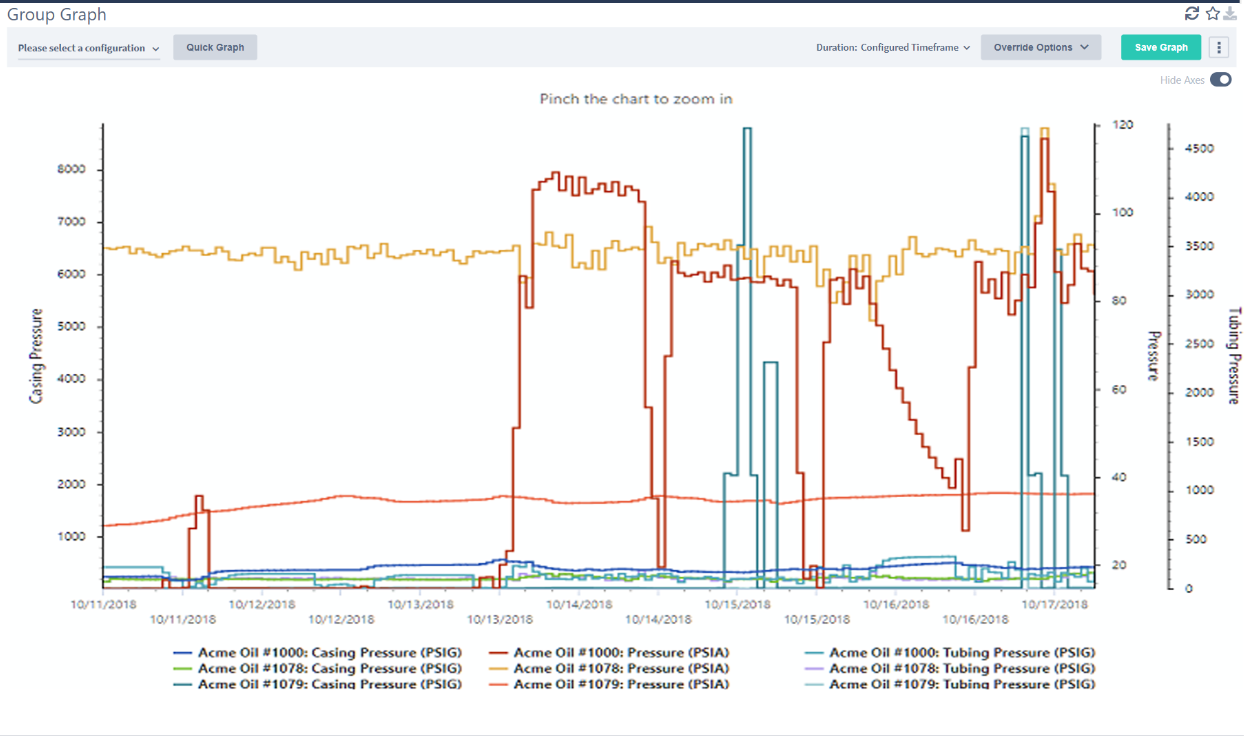 As with all new tools we add, questions and comments are welcome. Feedback from our users helps us build better tools that help everyone get more value out of the application. Please visit this page and send us a message, and our Support team will get back to you promptly.