We've recently added a new Advanced Filter tool to the Summary Listing. This filter can be accessed by clicking the "Filter List" button at the top right corner of the Summary Listing page:

On the Filter page, you can create your own custom set of filter rules.

Each rule can have multiple conditions using the AND/OR drop-down. Multiple rules can be combined using the "Another Rule" button: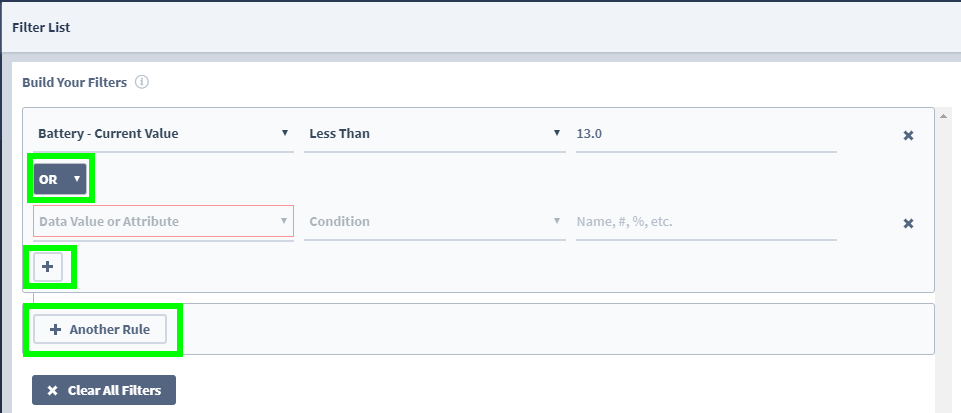 The "Clear All Filters" button at the bottom resets the Advanced Filter to its default state. When you've finished creating or editing the filter, click the "Apply" button at the bottom to return to the Summary Listing using the filter rules.
Once a filter has been applied, the "Filter List" button will be replaced with two new buttons: "Remove Filter" and "Edit Filter":

The Advanced Filter rules are specific to the Group and View you are using. Navigating to a different Group or changing the View will remove the filter rules from the Summary Listing.
As with all new tools we add, questions and comments are welcome. Feedback from our users helps us build better tools that help everyone get more value out of the application. Please visit this page and send us a message. Our Support team will get back to you promptly.