eLynx is preparing to roll out an update to the Memos tab of the Device Details page. Memos is being replaced with a new Memos and Events tab that displays more information about the Device. You'll still be able to create, view, and edit Memos, but the added Alarm and Settings Change features can provide greater context for the overall activity of the Device. We wanted to give you a preview of the new look before it's launched so you are ready to use the new features that have been added.
First, let's look at the new Memos and Events page: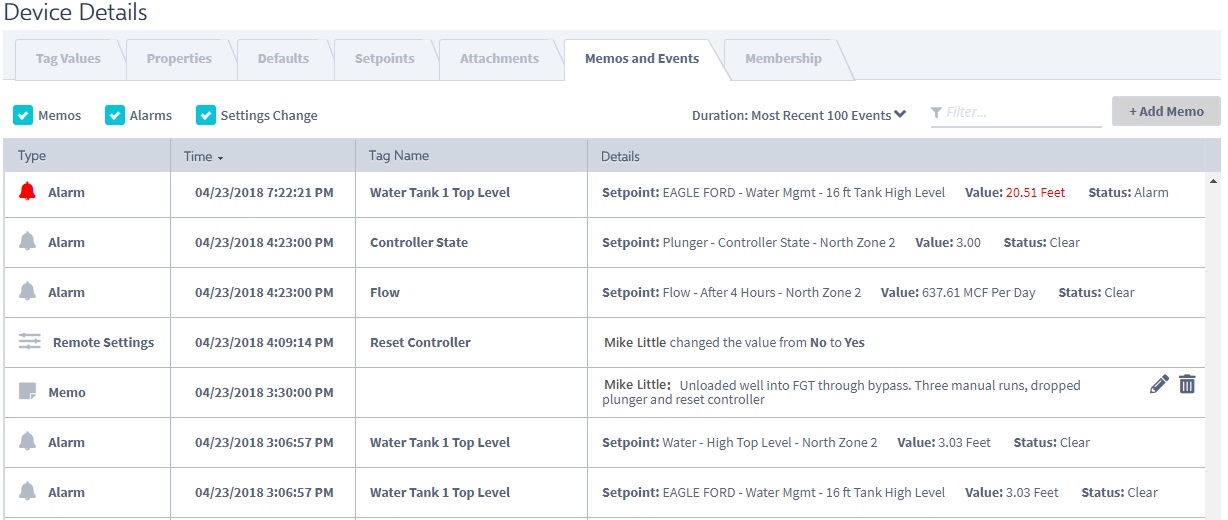 Working hands-on with our customers, we've learned we need to provide more context about events over the life of a Device. eLynx users need insight, so they can spend less time asking questions and more time efficiently managing their equipment. With that in mind, we have integrated the Alarm and Settings Change history with Memos. This consolidated view of the event information will provide you with a historical timeline of the Device that can be easily referenced over time.
All options are enabled for viewing when you land on the Memos and Events page, but they can be toggled on and off individually if you want to filter on a specific type of event. The default duration is 100 events, but you can select from a list of standard time frames or create your own.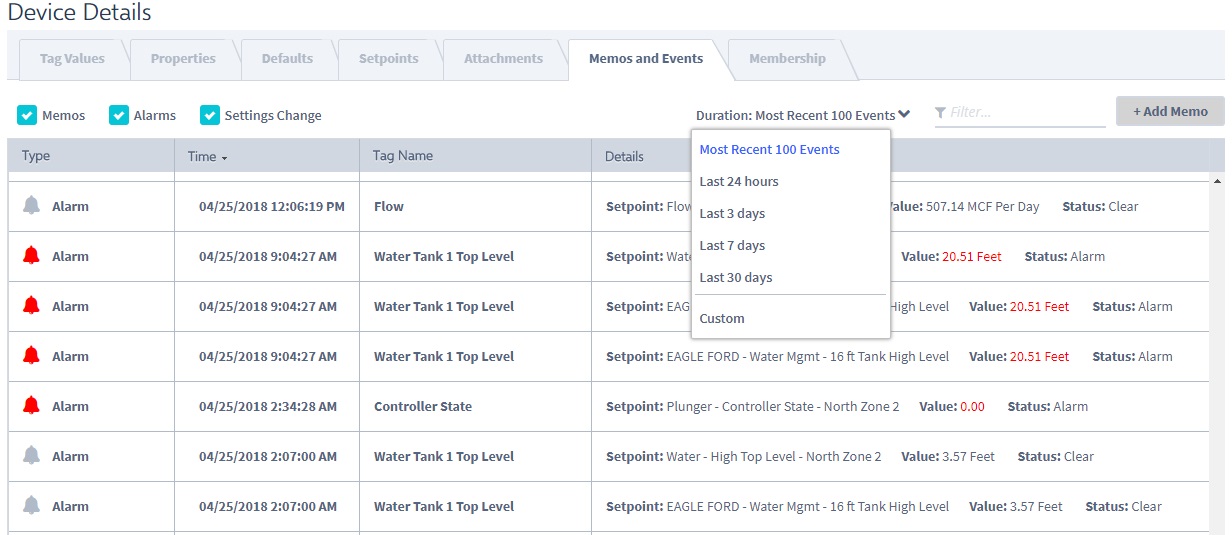 The filter option allows you to narrow down the list based on the Tag Name and Details columns. Just type a key word into the filter and you can quickly find a memo or event instead of scrolling through the list hunting for what you need.

The Add Memo button works just like is always has, giving you the ability to record important information about your Device. You can choose a Timestamp for the Memo, allowing you to adjust its position in the history. Memos will be logged with your name, so everyone can see the notes you have added to the Device.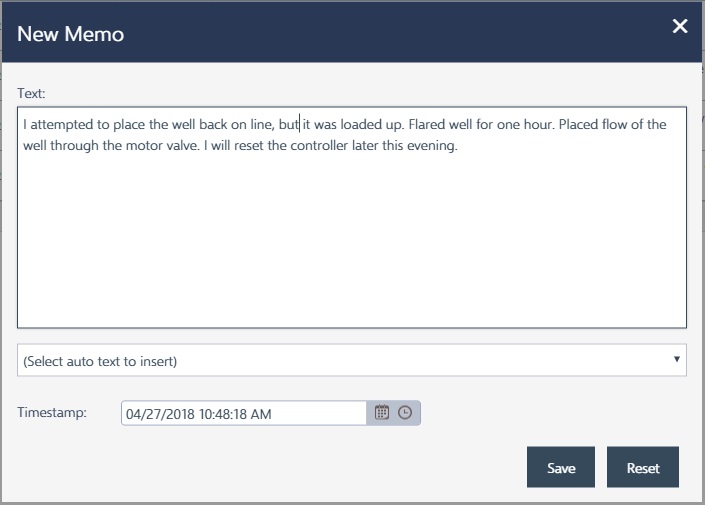 Filtering the page on Alarms give you a complete history of all Alarm, Acknowledgement, and Clear events. You'll see the data values that triggered Alarm and Clear events, and Acknowledgements clarify who took responsibility for the Alarm event.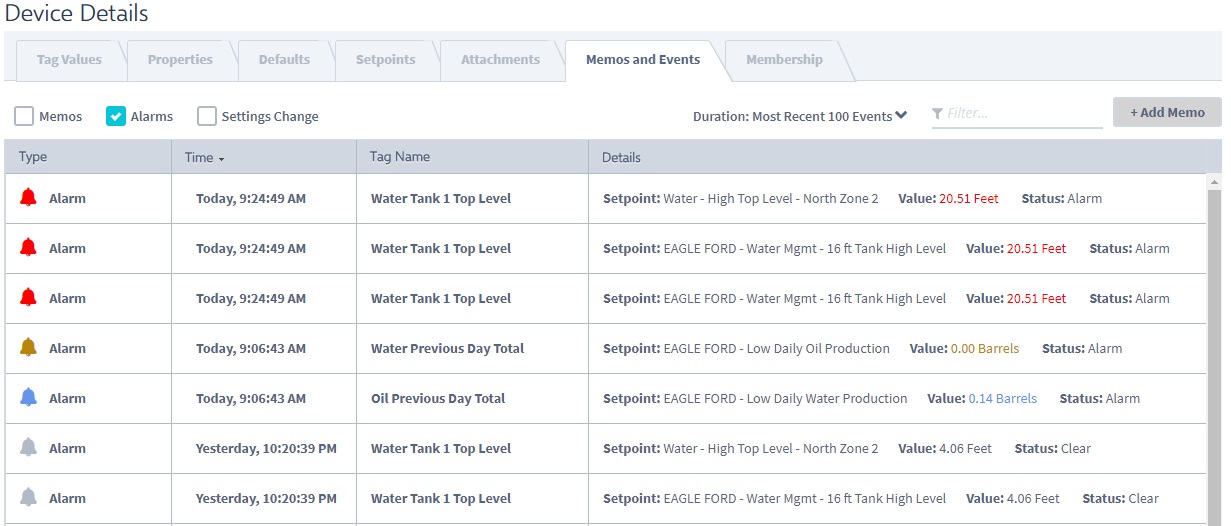 Filtering on Settings Changes allows you to see all write-downs that have been performed from the eLynx system. This makes it easy to see the last time the Gas Analysis was updated, or quickly find the last Remote ESD shutdown.

With these updates, we encourage everyone to use the Memos and Events page to take control of their Devices. This is a powerful tool for consolidating the Device history and collaborating with others through the Memo feature. If you would like to comment on these changes, or if you have questions about the Memos and Events page, please visit this page and send us a message. We welcome your feedback.