User Profile & Settings allows each user to customize specific information regarding their own account. The following section discusses updating and viewing information for your user account.
User Profile & Settings
You can navigate to the User Profile & Settings section from any SCADALynx page by clicking the drop-down arrow next to your name in the top-right corner of your screen.

User Profile
From the User Profile tab you can update your user and account information, such as your phone number, profile picture, email and password. Be sure to click Update User Profile if you make any changes.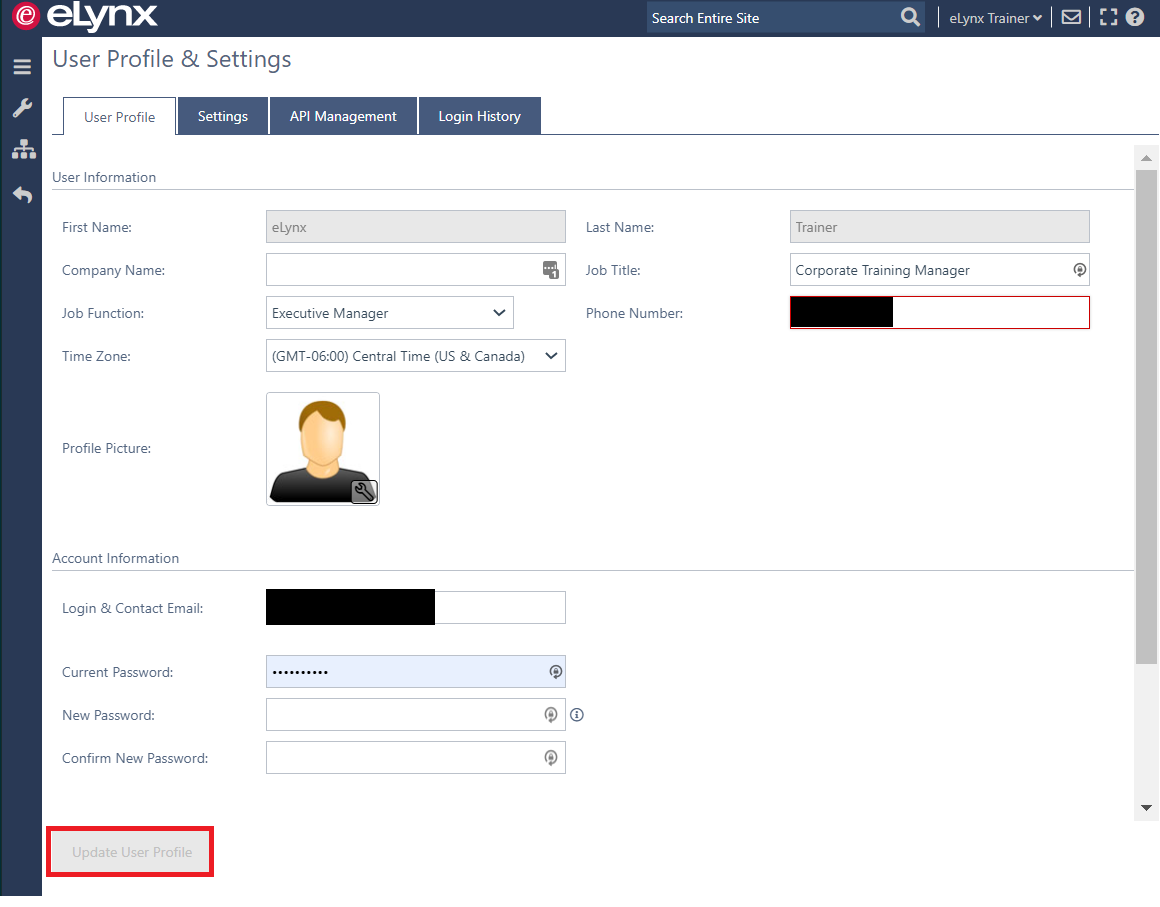 Settings
The settings under this tab will let you change default settings sitewide.
Summary Listing / Site Listing Preferences:
Enabling 'Display function icons' will provide a column of shortcuts on your summary, or site listing that will take you directly to different functions, such as trending, with one simple click.
Enabling 'Display devices in alarm at the top of the grid' will filter any devices in alarm state (if the tags have been configured on your summary/site listing) to the top of the device list.
Marketing Report Preferences:
'Sort Dates' allows you to choose the date sorting for your Marketing Reports.
Login History
The Login History tab allows you to view your Last 10 Logins.