One of the concerns with short code is giving users the option to disable their notifications. To have oversite of this, a record is entered for each enable and disable. To view a report or set up notifications, select the Disabled Recipient Report from the Administration Menu.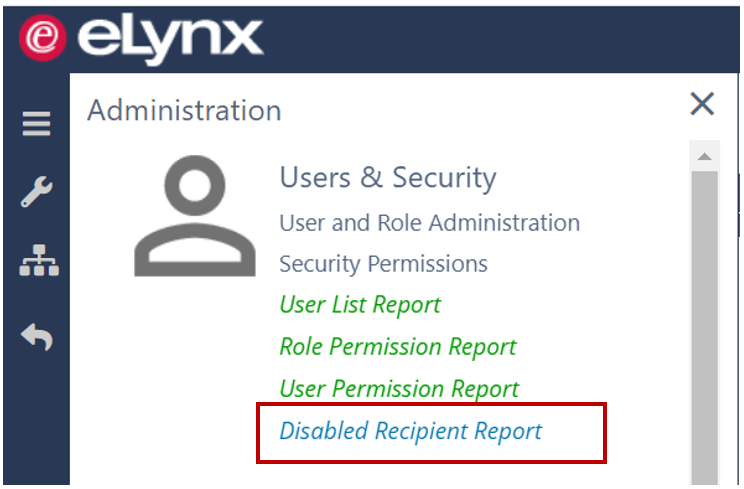 There is an option to Run the Report or Notify Me

Running the Report
As with other reports in the eLynx application, you have the ability to set a custom duration and run either on screen or download. As a default, the duration is set to the last 24 hours and set to on-screen. Once you Run Report any user that has disabled or enabled notifications is shown with all of the pertinent details.

Notify Me
If you wish to receive an email each time a user enables or disables notifications, you have the option to Notify Me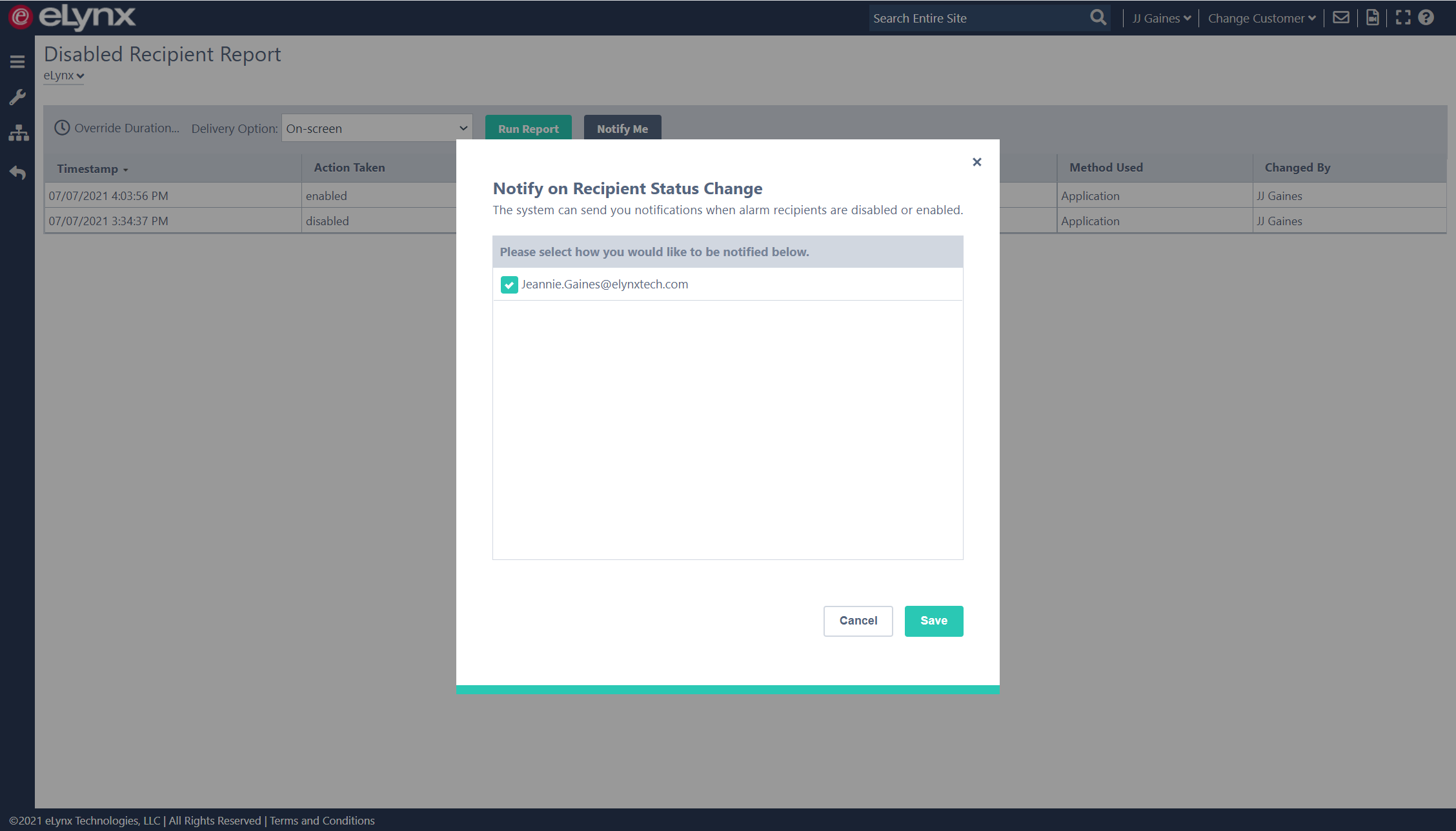 To enable this feature, select the check box beside the appropriate email and then Save.