In this article, we will learn how to set up Single Sign-On functionality for eLynx users.
NOTE: This is accessible to admins only. Please contact an admin on your account to have them set this up if you do not have admin permissions.
Single sign-on (SSO) is an authentication method that enables users to securely authenticate with multiple applications and websites by using just one set of credentials.
Currently, eLynx supports Single Sign-On using Microsoft's Azure Active Directory (AAD) service. If your organization uses AAD, you can configure the eLynx application to authenticate through it. This allows administrators to centralize control of their users, and provides the option to require multi-factor authentication.
To setup users with AAD sign-on, your organization's tenant ID must be configured with eLynx. Please have your IT Department contact eLynx Support to provide this information. Once Support has configured the Tenant ID, you can configure a user by navigating to the Admin tools menu and opening User and Role Administration: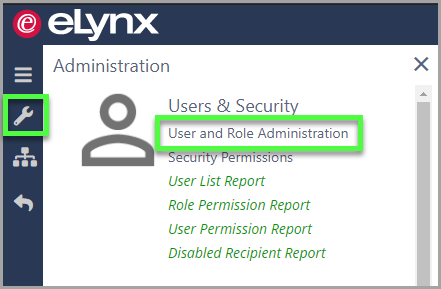 In the User and Role Administration menu, you can chose to add a new user, or edit an existing user. Either option will present a modal window for the user's account. Near the bottom of the General tab, you should see a field labeled Single Sign-On Name: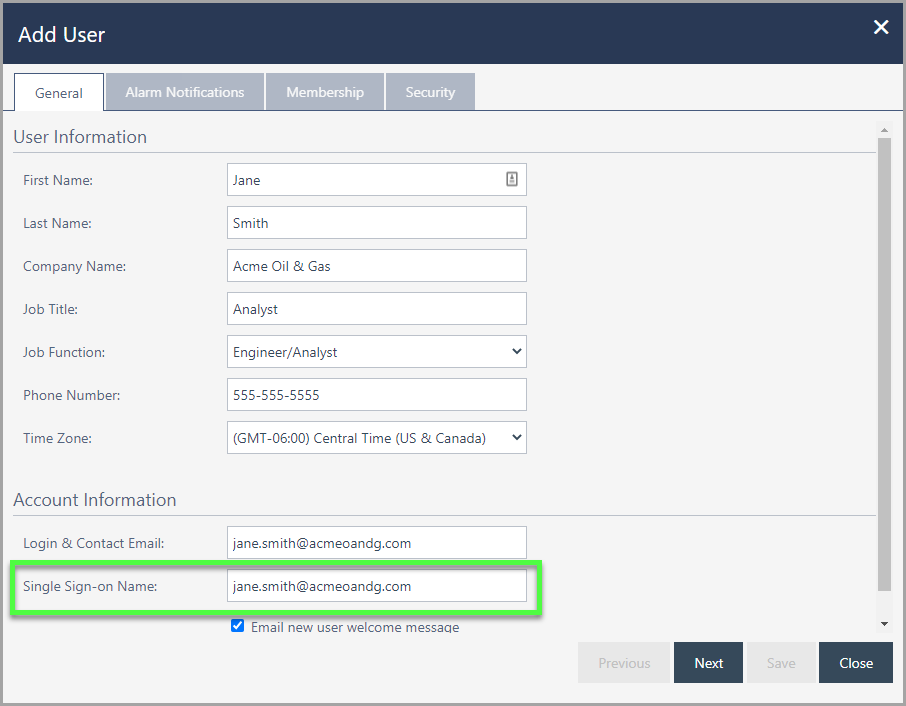 The Login& Contact Email field provides the ability to configure a secondary login directly with eLynx if a different email address is used. Setting both of these fields to the same value found in the Active Directory database will to force users down the SSO path.
If you have questions, or if you are interested in using another authentication system for Single Sign-on, please reach out to eLynx Support.